---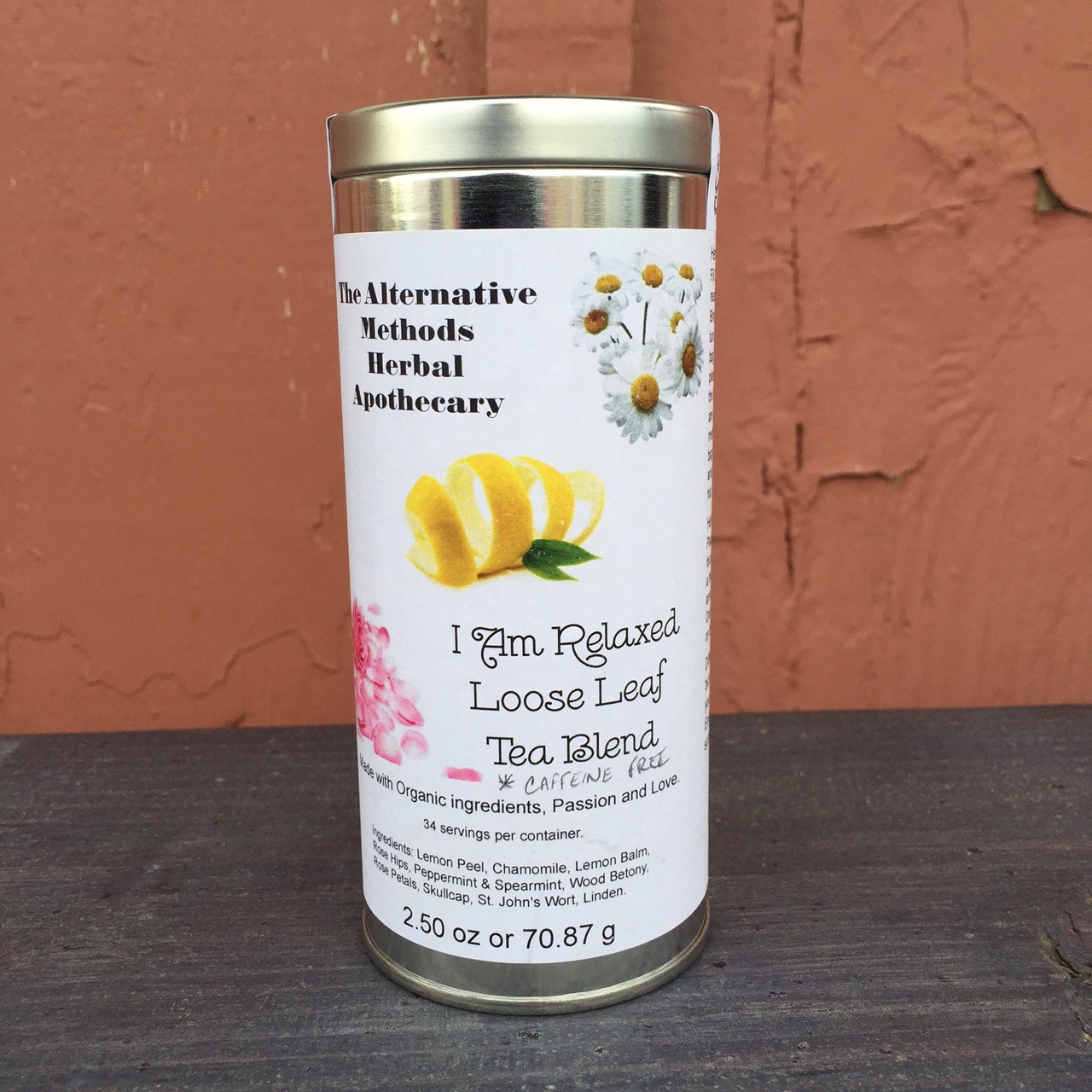 I am Relaxed Loose Leaf Tea Blend
---
Caffeine Free
A relaxing and calming blend for the end of the day. When your ready to release the stress and a compress for rashes and eczema.
Made with much love and appreciation for wholeness and goodness.
2.50oz 34 servings per container
Ingredients: Lemon Peel, Chamomile, Lemon Balm, Rose Hips, Peppermint, Spearmint, Wood Betony, Rose Petals, Skullcap, St. John's Wort, Linden.