---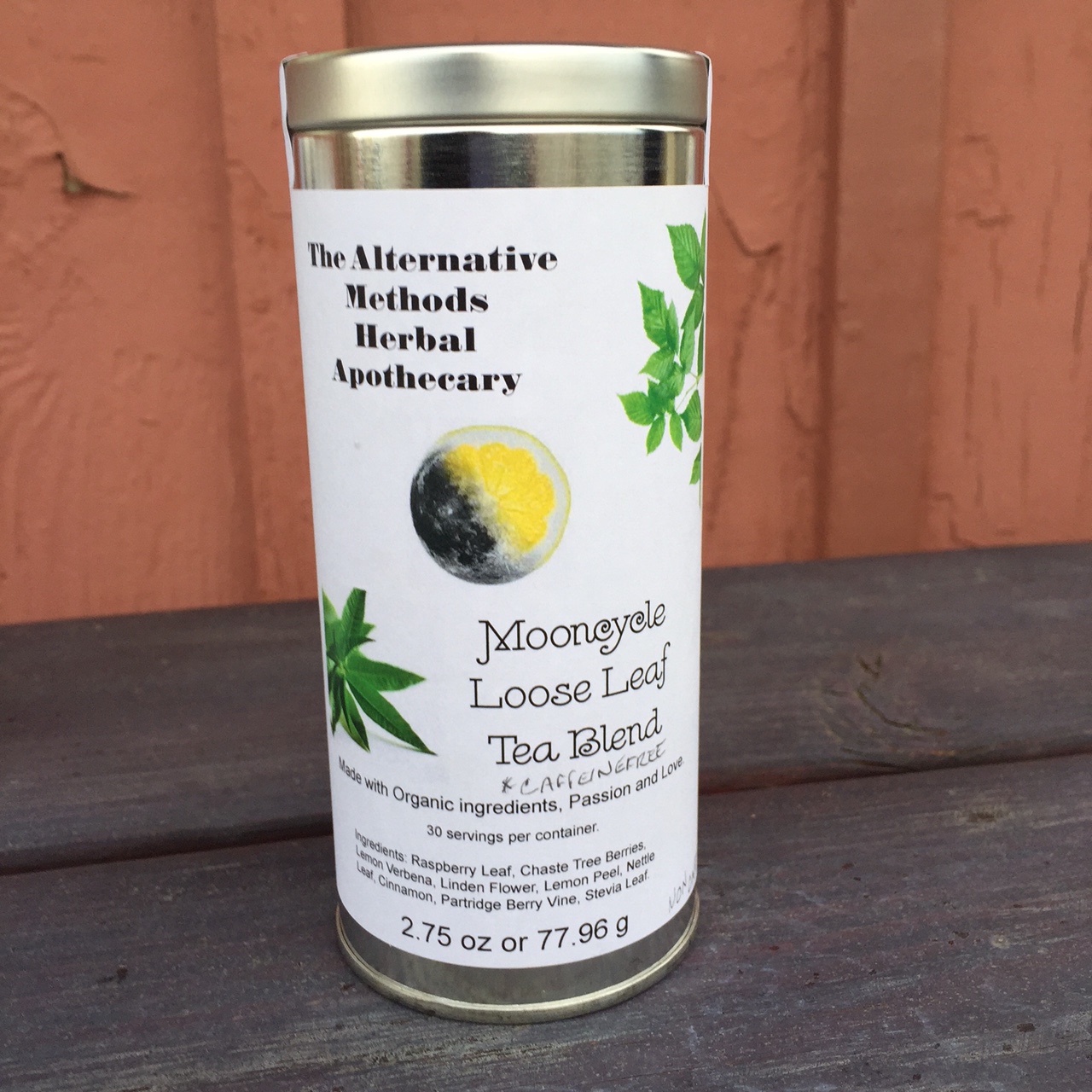 Mooncycle Loose Leaf Tea Blend
---
Caffeine Free
A nourshing and supportive blend of herbs for your changes of the month and a compress for sore muscles and pains.
Made with much love and appreciation for wholeness and goodness.
2.75 oz 30 servings per container
Ingredients: Raspberry Leaf, Chast Tree Berries, Lemon Verbena, Linden Flower, Lemon Peel, Nettle Leaf, Cinnamon, Partridge Berry Vine, Stevia Leaf.