---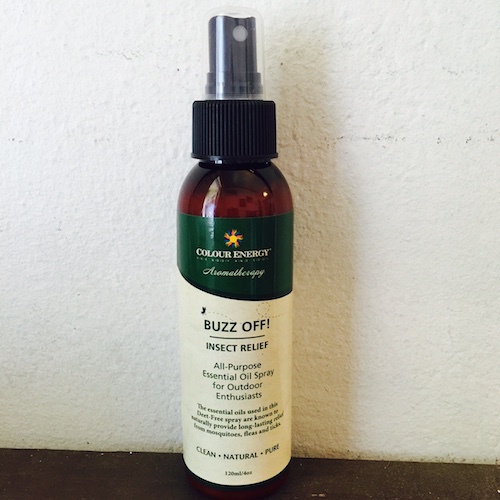 Colour Energy Buzz Off
---
Get back to enjoying the great outdoors -- insect free! -- with this chemical-free spray insect repellant. This fresh smelling, DEET-free bug spray is Mother Nature approved, as it contains only pure plant essential oils that are known to naturally provide long-lasting relief from mosquitoes, fleas and ticks. Bug spray has never smelled this good. Ideal for nature walks, camping or any other outdoor activities. Considering the fragrance and antiseptic properties of some of its constituents like Tea Tree oil, it's also multi-purpose: it can also be used as a room (or tent) deodorant, a surface cleaners, and a hand sanitizer.
Ingredients: Essential oils of Citronella, Lemon Eucalyptus, Eucalyptus, Spearmint, Neem, Cedarwood, Tea Tree, Lemongrass, Clove Bud, Cajaput, Rosemary, and Lavender, in a base of demineralized water.
Contains no DEET, parabens, or sulfates. Not tested on animals.