---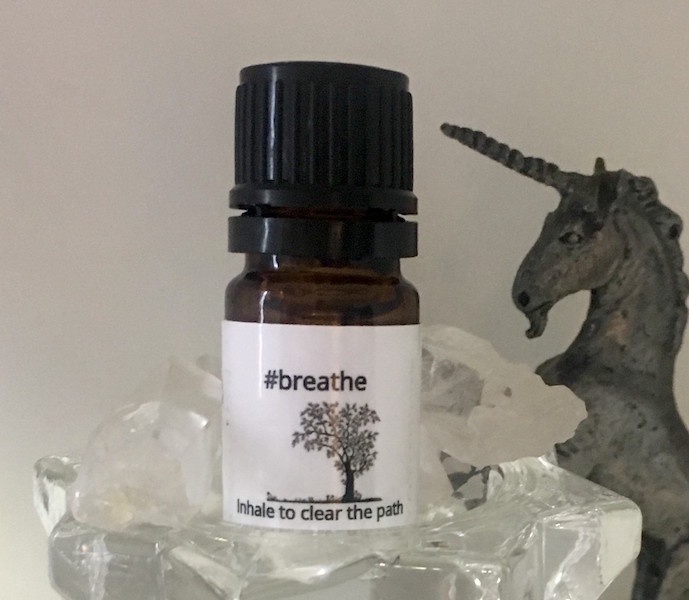 breathe blend 5ml essential oil
---
This blend of tea tree, eucalyptus, peppermint, lemon, and oregano was created to relieve common cold symptons. It supports in clearing and releasing pressure in your sinuses and head aches.
Directions: diffuse or use topically with carrier oil. 1 drop oil to 10 drops carrier oil. Skin test before use. Avoid eyes and sun/heat exposure. Keep out of childrens reach. Avoid during pregnancy. If you have sensitive skin or health conditions consult a physican before use. Store in cool dark place. 
100% therapeautic grade essential oil 
5 ml 1/6 oz.