---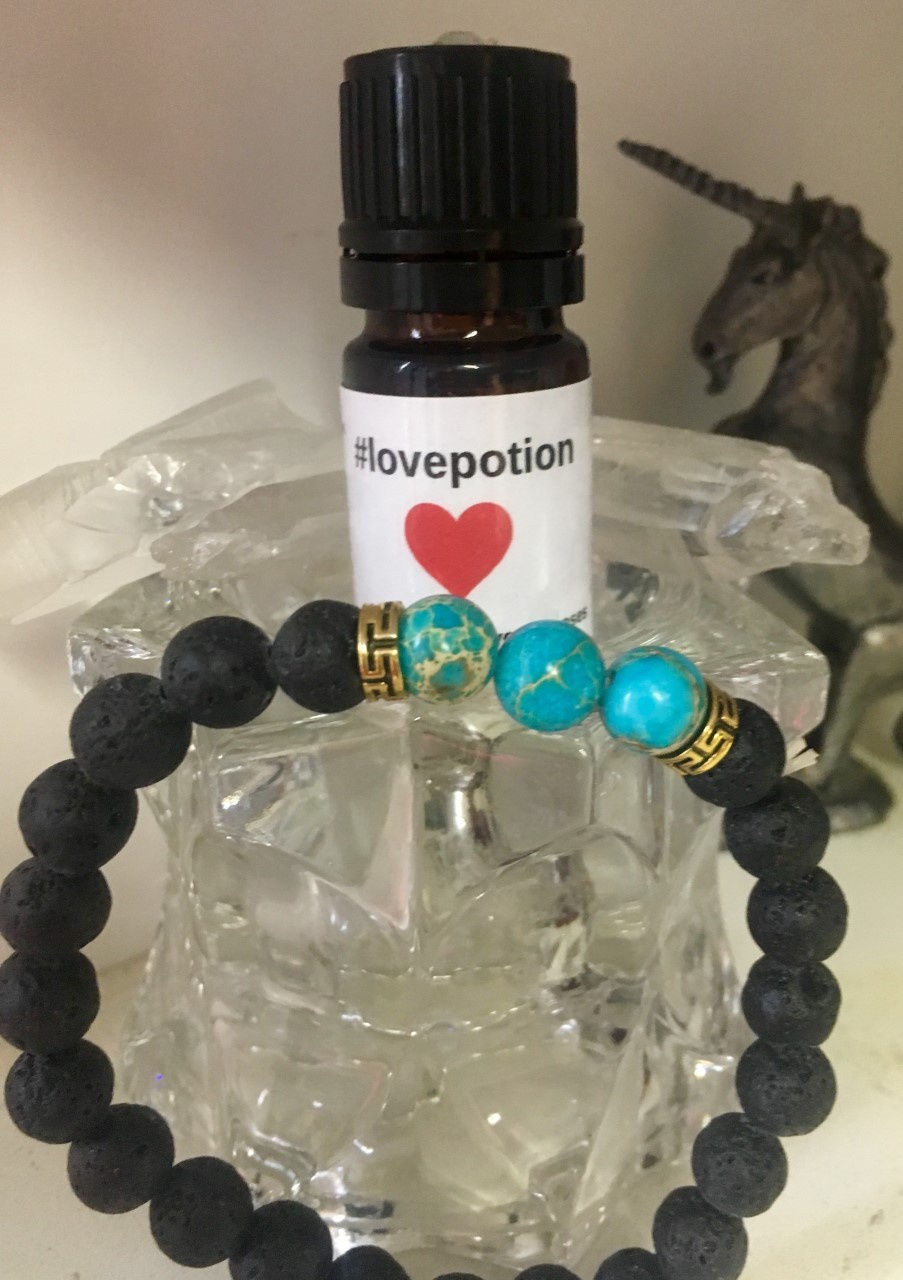 Love Potion Essential Oil
---
This blend of lavender, rose, cucumber, ylang ylang, clary sage, lotus, and jasmine was created to enhance your sex drive and naturally stimulate your senses. It is an aphrodisiac and will set the mood for you and your lover. 
Directions: diffuse or use topically. Skin test before use. Avoid eyes and sun/heat exposure. Keep out of childrens reach. Avoid during pregnancy. If you have sensitive skin or health conditions consult a physican before use. Store in cool dark place. 
100% therapeautic grade essential oil 
5 ml 1/6 oz.